Donald Trump has a known track record for hiring people just like him, and the president isn't even smart enough to hire attorneys who are actually capable of getting him out of all of his messes. It's just been revealed that Trump's lawyers have been caught lying to federal investigators, signaling that the end is near for Trump.
This was revealed earlier today by House Oversight Committee Chair Elijah Cummings, who stated that two attorneys that were representing the president had lied to the Office of Government Ethics about Trump's hush money payments to women. Cummings wrote to White House Counsel Pat Cipollone:
It now appears that President Trump's other attorneys — at the White House and in private practice — may have provided false information about these payments to federal officials."
The lawyers who have been caught are outside counsel Sheri Dillon and Stefan Passantino. Cummings stated:
This raises significant questions about why some of the president's closest advisers made these false claims and the extent to which they too were acting at the direction of, or in coordination with, the president."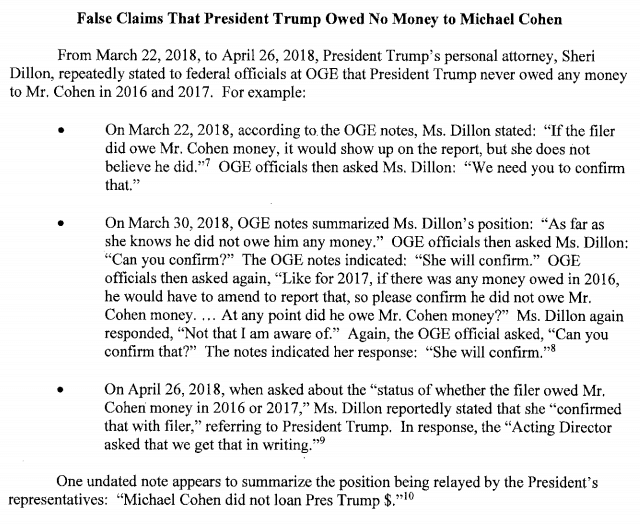 This is major. Everyone in Trump's inner circle is being exposed for lying to protect the president and keep him safe. Unfortunately for the president, he's hired people who are just as incompetent as he is.
Trump has a terrible track record with lawyers. Not only has he been betrayed by his longtime personal lawyer Michael Cohen, but he is continuously made to look like a fool by attorney Rudy Giuliani, who is by far the worst person on the president's legal team. Now, the president can't even get people to successfully lie for him. The walls are caving in and crumbling around the president as he is running out of places to turn.
Featured image via screen capture