Donald Trump is a liar. We all know this, it's been proven on a daily basis ever since his presidential campaign. Trump knows he's a liar, too, but he goes a little insane when the rest of the world calls him out on it — just look at his Twitter account. He's lied about everything from immigration to healthcare to tax reform. Take a look at this laughable nonsense, and ask if yourself if he really expects anyone to believe this:
The Trump Administration has achieved more in the first 2 1/2 years of its existence than perhaps any administration in the history of our Country. We get ZERO media credit for what we have done, and are doing, but the people know, and that's all that is important!

— Donald J. Trump (@realDonaldTrump) September 9, 2019
But what really drives Trump mad is when his most vain lies get exposed, or when his personal appearance is attacked. We all know how nuts then-candidate Trump went when GOP rival Sen. Marco Rubio mocked the size of his hands in 2016. Trump went on for months defending himself and even brought up the size of his manhood during a rally — a moment that all of America wishes they could forget (sorry to bring it up again). During that rally, it was easy to see that Trump is not only extremely fragile but that his hands are very tiny no matter how many times he tells us they aren't.
To prove that Trump lies about everything, the president has been exposed for lying about yet another aspect of his appearance – his height. A picture of Trump's driver's license, which has gone viral, reveals that the president has lied to America about his height. During Trump's presidential campaign, he went on national television for an interview with Dr. Oz and claimed that he was 6 feet, 3 inches. He also said he weighed 236 pounds (which seems a bit low). And yet, his driver's license says the president is only 6'2″.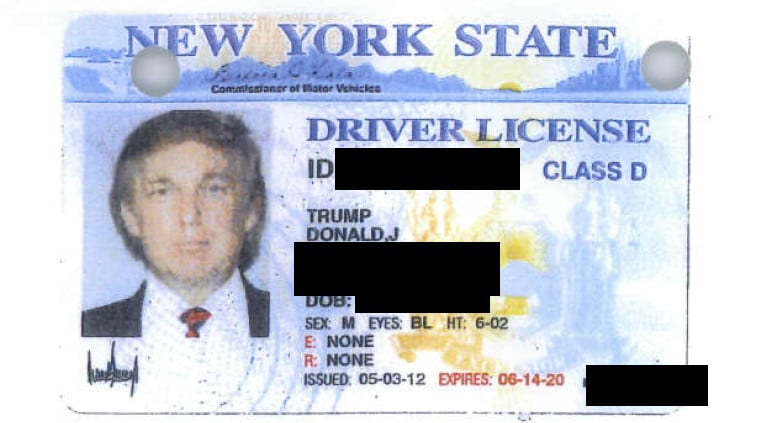 By the way, the president is also extremely sensitive about his weight. He likely said he was 6'3″ on Dr. Oz because that would place him as merely "overweight." According to the Body Mass Index measurement, the president is actually obese when you use his real height.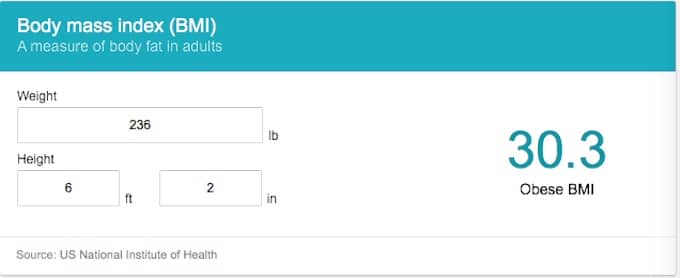 Now, of course, a person's weight is nothing to laugh at. But if Trump continues to lie about his height and weight, he is ignoring the fact that he is at a high risk for many diseases and other health issues. We all know that Trump does not exercise, barely sleeps, and eats a diet of fast food and Diet Coke — which are all working against him at his age. Trump needs to stop lying and start taking his health seriously so he can do his job right.
Featured image via screen capture