House Oversight Committee Chairman Elijah Cummings has been almost stoic during the onslaught of attacks he's sustained from the apparently 12-year-old Donald Trump after Cummings was given the go-ahead to subpoena the private email accounts of Ivanka Trump and Jared Kushner, who illegally conducted government business on them. That legal move set off the President so badly that he has, so far, personally attacked Rep. Cummings, attacked the biggest city in Cummings' home district, Baltimore, and just this morning, mocked the twelve-term Democrat over a break-in at his home:
Really bad news! The Baltimore house of Elijah Cummings was robbed. Too bad!

— Donald J. Trump (@realDonaldTrump) August 2, 2019
Because that's what you do when you're President, right?
Cummings has now issued a response to the news that his home was burglarized, and I don't think it's the story that Trump was hoping he'd get out of this:
An individual attempted to gain entry into my residence at approximately 3:40 AM on Saturday, July 27. I was notified of the intrusion by my security system, and I scared the intruder away by yelling before the person gained entry into the residential portion of the house. I thank the Baltimore Police Department for their response and ask that all further inquiries be directed to them."
Did you catch that? The 68-year-old man that Trump was trying to make fun of for getting "robbed" wasn't actually robbed at all — because he scared the intruder away like a badass.
I bet he didn't look anything like this while he did it, either: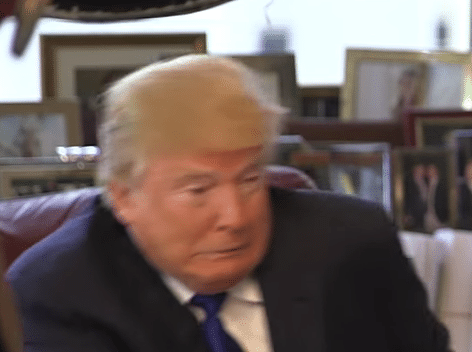 I am more than certain Trump will still go on claiming that Cummings actually was robbed, and his supporters will actually believe him. But the truth is, Elijah Cummings just made Trump look like a petty, vengeful, jackass of a man.
Featured image via screen capture
Like what you see here? Join the discussion on Facebook over at Americans For Sanity!