The state of women's reproductive health in the United States is becoming more and more worthy of a horror film with each passing day. Several states across the nation continue to slash rights, making safe, legal abortions a thing of the past.
With Missouri being one of the most recent states to follow the latest cruel trend, their last abortion clinic set to shut their doors in the coming days, many women from MO are being forced to travel into Illinois to receive proper, safe treatment. And Illinois is sending a message to those women loud and clear: You're welcome here.
As you come into Illinois from the Missouri border, you'll be greeted by a billboard for the Hope Clinic that reads "Welcome to Illinois, where you can get a safe, legal abortion."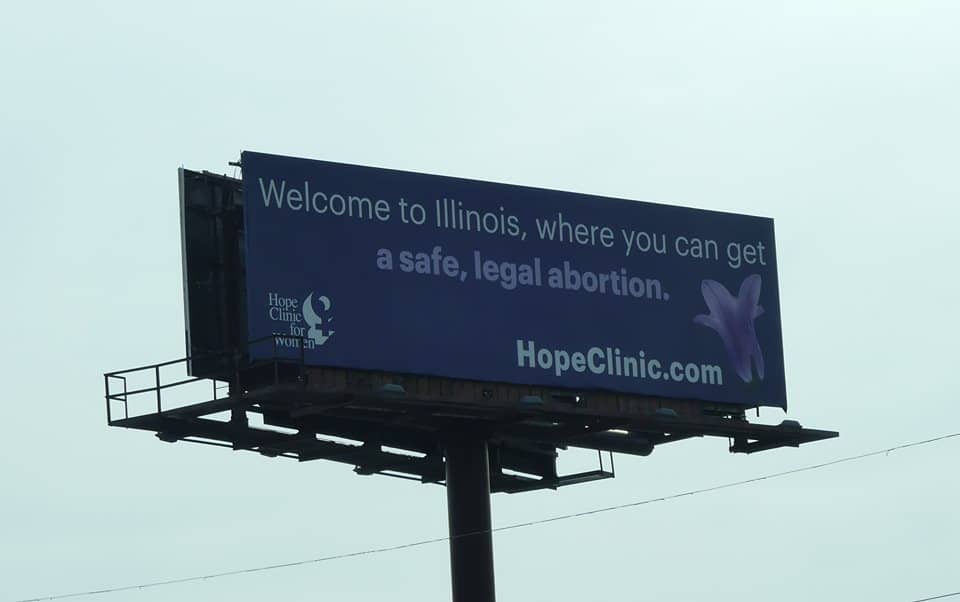 The Illinois clinic plans to see a serious rise in patients from MO — half of their patients already hail from there — as the impending shuttering of their clinic will leave the state as the only one in the country without a functioning abortion clinic since Roe vs. Wade.
Erin King, an OB-GYN and the executive director of Hope Clinic for Women in Granite City, Illinois said, "People are frantic because they don't understand what's happening."
The director told the Huffington Post, "They're panicked. You can hear their stress level."
"Obviously our first concern is the patients," King stated. "We are looking at having extra staff, expanding our clinic hours, and looking at our schedule to see what we can do."
The Hope Clinic was appealing to the women of Missouri even before the threat of losing their last legal clinic because the state of Illinois doesn't have the same stringent regulations on abortion as MO — such as invasive pelvic exams and a 72-hour waiting period before the procedure can be done.
While it's still unclear until around midnight tonight what will happen to the last MO abortion clinic for certain, it is very clear that no matter what, women can find comfort, safety, and help in Illinois.
Featured image via Wikimedia Commons