Brett Kavanaugh, who is now a Supreme Court Justice, has a lot in common with the man who punted him into his position, President Donald Trump.  They've both been able to get away with both sexual assault and rape in broad daylight not once, not twice, but several times. And both of the disgusting excuses for human beings have managed to not only avoid any consequences whatsoever, but they've also been allowed to gain and hold extremely powerful positions within our government.
We all remember the allegations that Dr. Christine Blasey Ford painfully, yet bravely laid out against the then-nominee for Supreme Court Justice in an attempt to prevent him from holding such a position.
No one has forgotten the testimony of Deborah Ramirez who Kavanaugh denied knowing very well, even though he was busted in a photograph with her and was also caught red-handed texting old classmates in an attempt to collaborate stories. (Seriously. JUST like Donald Trump.)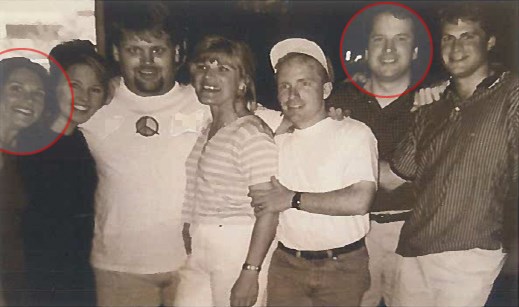 And we're all painfully aware of the fact that the efforts of both women were ultimately fruitless as Trump and his administration ensured that Kavanaugh was able to march forward.
And now it seems that Dr. Ford wasn't alone.  During a 10-month long investigation by New York Times reporters, Robin Pogrebin and Kate Kelly, yet another allegation against the judge has surfaced.
"During the winter of her freshman year, a drunken dormitory party unsettled her deeply. [Deborah Ramirez] and some classmates had been drinking heavily when, she says, a freshman named Brett Kavanaugh pulled down his pants and thrust his penis at her, prompting her to swat it away and inadvertently touch it," the Times report stated. "During his Senate testimony, Mr. Kavanaugh said that if the incident Ms. Ramirez described had occurred, it would have been 'the talk of campus.' Our reporting suggests that it was."
"At least seven people, including Ms. Ramirez's mother, heard about the Yale incident long before Mr. Kavanaugh was a federal judge. Two of those people were classmates who learned of it just days after the party occurred, suggesting that it was discussed among students at the time," the publication continued.
"We also uncovered a previously unreported story about Mr. Kavanaugh in his freshman year that echoes Ms. Ramirez's allegation. A classmate, Max Stier, saw Mr. Kavanaugh with his pants down at a different drunken dorm party, where friends pushed his penis into the hand of a female student. Mr. Stier, who runs a nonprofit organization in Washington, notified senators and the F.B.I. about this account, but the F.B.I. did not investigate and Mr. Stier has declined to discuss it publicly," the newspaper continued.
Let's hope beyond hope that something is actually done about it this time.
You can read the full report here.
Featured image via DC Tribune Gallery 
Like what you see here? Join the discussion on Facebook over at Americans For Sanity!