It seems that Marla Maples wants her daughter, Tiffany Trump to know that even though her father is a bloated, orange, racist piece of garbage, she still loves her with all of her pea-pickin' little heart.
Tiffany, who usually isn't heard from or spoken of much in the Trump world, has recently been catapulted into the spotlight after her father's former personal assistant got a little too tipsy at a dinner party one night and spilled the beans about Trump's true feelings for his youngest daughter to reporters — ultimately revealing that Donald doesn't photograph or associate with Tiffany too often because he thinks that she's too fat.
It was only a matter of a few days before Tiffany issued her own thinly-veiled response to her father in the form of a post to her Instagram account that featured a quote from 13th-century Persian poet Rumi, speaking on acknowledging one's own self-worth regardless of the thoughts or words of others around you.
Now it looks like Tiffany's mother is putting her two cents in on the situation, as well.
Maples took to her Instagram account to share two photos of her daughter in celebration of Tiffany's first day at Georgetown University where she will be finishing out her law degree.
The first photo was a current one of Tiffany as she headed off to class while the other was her first day of Kindergarten in 1999.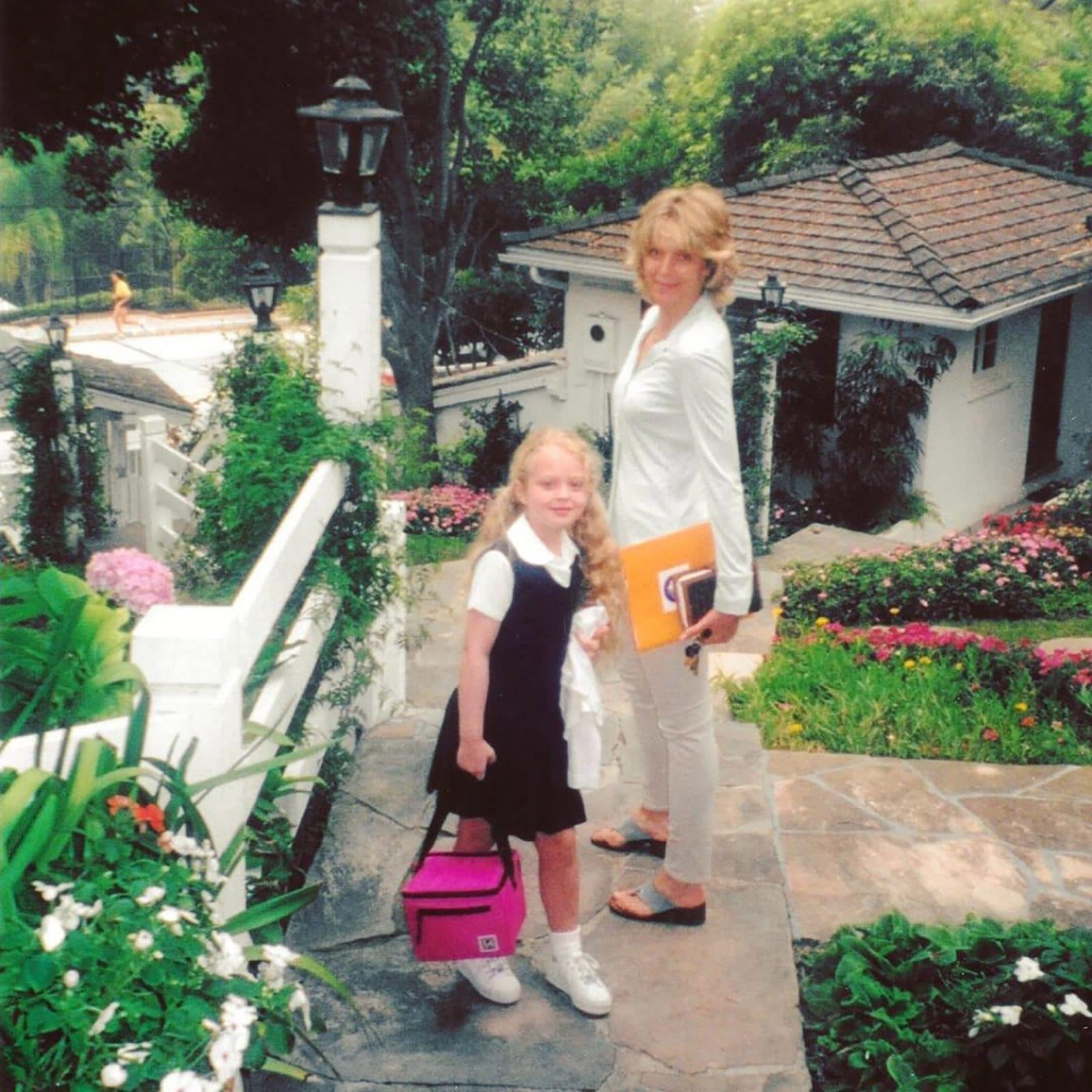 "Yesterday… Tiffany's last first day of school and be still my heart and swipe [right] for Sept 1999 First day of Kindergarten," Maples captioned the images. "I love you my girl and so proud of your commitment to your education and I thank God for the deep wisdom you possess beyond…"
"I just wish I could still drive you to school like all those beautiful years in Cali, saying prayers together on the way," she added.
While she didn't call her ex-husband out specifically, it's pretty clear that she wants the world to know that despite him being a blowhard dick, she's damn proud of her kid and all she's accomplishing — and rightly so.
Featured image via DC Tribune Gallery 
Like what you see here? Join the discussion on Facebook over at Americans For Sanity!