America is being reminded precisely why electing a man baby to be President of the United States was such a bad idea. While the country is still in shock from his extremely racist tweet about NBA player LeBron James and CNN reporter Don Lemon, Trump is continuing to prove that he's unfit for office.
Trump is currently on his way to a rally in Ohio, and he should probably be going over key talking points or studying his script so he doesn't blow it. Instead, the president busied himself on Twitter. In reaction to Iran's recent rejection of his offer to meet, Trump trashed the country with a truly childish comeback. The president whined:
Iran, and it's [sic] economy, is going very bad, and fast! I will meet, or not meet, it doesn't matter – it is up to them!"
Iran, and it's economy, is going very bad, and fast! I will meet, or not meet, it doesn't matter – it is up to them!

— Donald J. Trump (@realDonaldTrump) August 4, 2018
Trump was likely influenced by a report that Fox News had aired shortly before he posted that vicious tweet. The report stated that Iranian officials had rejected Trump's offer after the president said "he would sit down with the country's leader without any preconditions" earlier this week.
During the report, National Review columnist John Fund said that Trump's offer was nothing more than "shadowboxing" and that no such meeting would occur. He said:
So Donald Trump is trying for a third [meeting] with the deplorables of the nations of the world. He knows the Iranians are not going to meet because they have no incentive to meet…This is shadowboxing."
It probably didn't help that Fox used a chyron that said, "Iran rejects President Trump's offer to meet without any pre-conditions." Here's a look at that: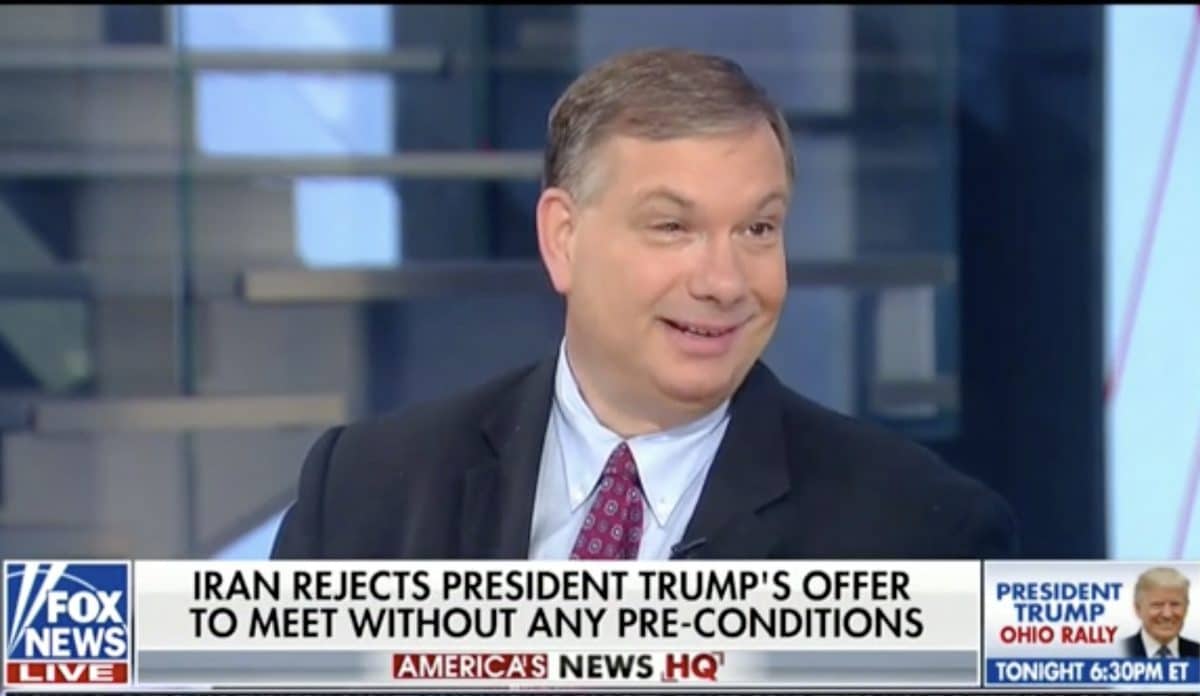 That obviously set Trump off, prompting him to act like his usual unpresidential self. Every time Trump tweets at another country, America comes a little bit closer to being permanently rejected on a global scale.
Featured image via screen capture