If you were watching the coverage from the funeral of former president George H.W. Bush earlier today, you probably noticed that two people definitely did not belong – President Donald Trump and First Lady Melania Trump. Despite the fact that the elder Bush did not like Trump at all and Trump had repeatedly bashed the Bush family, they were gracious enough to invite him, even though Trump disrespected the family by falling asleep and refusing to pray during the funeral.
Many couldn't help but note how uncomfortable the funeral became when the Trumps arrived, which was likely what the McCain family was trying to avoid when Trump was banned from the funeral of Senator John McCain. And while former President George W. Bush may have held back his true feelings about the Trumps for his father's funeral, he hasn't been so subtle in the past. Let's not forget how George W. Bush took an indirect jab at Melania a few months ago, when he tweeted out a First Lady quiz just a day after McCain's funeral.
The former president tweeted out a special First Lady quiz from the George W. Bush Presidential Center Twitter account, asking Americans to take the quiz:
Which first lady are you? Take our quiz to find out!"
Which first lady are you? Take our quiz to find out! https://t.co/I1czsPHziu

— George W. Bush Presidential Center (@TheBushCenter) September 2, 2018
There was just one little problem with this quiz: A certain someone is missing from the collection of several First Ladies! Melania is nowhere to be found in the quiz's image: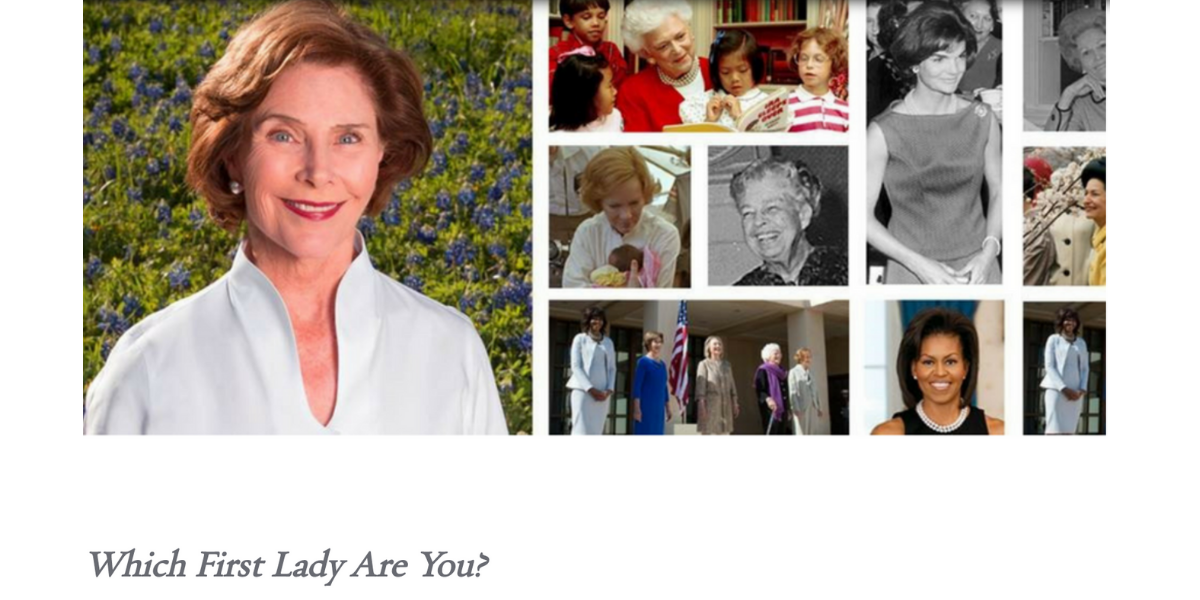 Considering how fond Bush is of former FLOTUS Michelle Obama (check them sharing this special moment at McCain's funeral, which they shared AGAIN at his father's funeral), this was viewed as an intentional dig at Melania. No one can blame him, either – but he was certainly a better man by inviting these two to his father's funeral regardless.
Featured image via screen capture