Just as we here at DC Tribune promised you, an investigation has been ongoing into Senator Lindsey Graham's connections to Russia, including money he has used in his political campaigns which would constitute campaign finance violations. And just as I told you I would, it's time for followup on the findings that Scott Dworkin and the Democratic Coalition have produced.
Before proceeding: I am not employed by or affiliated with the Democratic Coalition and receive nothing in return for reporting on their findings. The publication I work for, DC Tribune, is likewise unaffiliated. We report on this work because we believe in it.
Some of the material is as I speculated it might be prior to seeing their report:
What could those 'sketchy things' have been? Well, no one here at DC Tribune has contacts inside the Democratic Coalition, but I've done plenty of analysis myself if you've been following me here, and the first example of a place to look would be at the $800,000 that Graham's political action committee took from Len Blavatnik, a citizen of the US and UK who emigrated from the USSR in the 1970s with his family and returned to Russia after the collapse of the Soviet Union."
Indeed, the report out from the Dem Coalition cites Blavatnik at the outset, as well as the many millions of dollars he made from the sale of a private Russian oil company to the state-owned Rosneft. In fact, the report cites many of the same names you saw in our article: Blavatnik, Viktor Vekselberg, Oleg Deripaska, and the myriad businesses and shell companies those Russian oligarchs have maintained and contributed to Republicans from.
But Dworkin's report also contained information about a Chinese virologist named Dr. Jian-Yun Dong, who was convicted of illegally coordinating millions in donations to Lindsey Graham's political campaigns after Graham himself helped Dong obtain nearly $20 million in Congressional earmarks from the National Institutes of Health and the US Military.
In addition, Dworkin's report details a number of campaign contributions from various sources that were returned to their donors for being over the amount legally allowed by the Federal Elections Commission.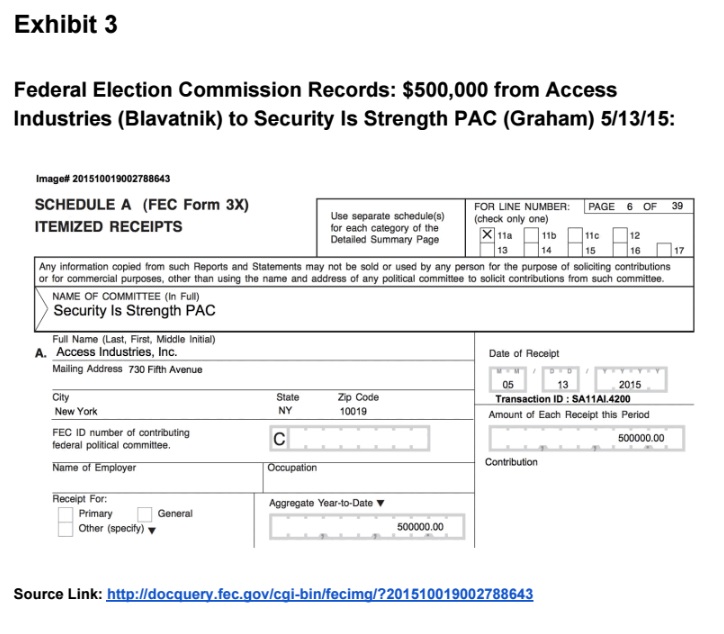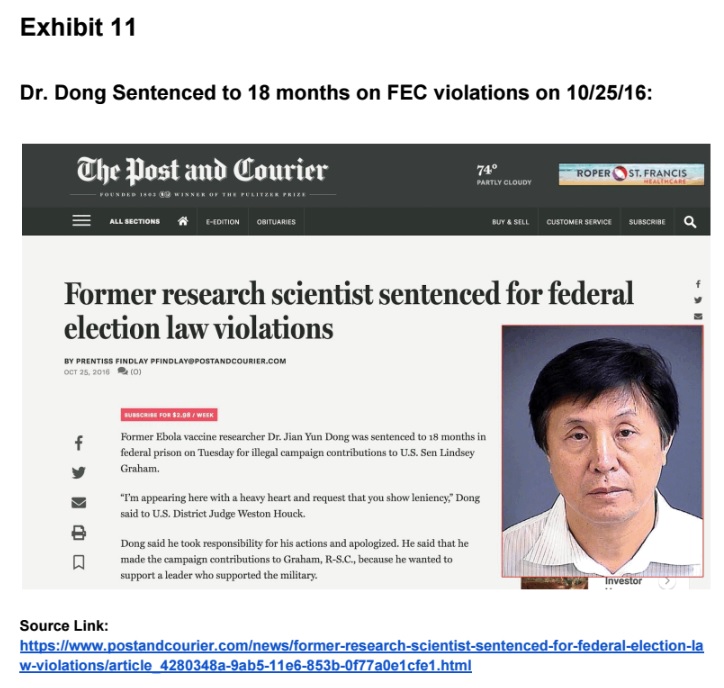 The extensive report comes as a result of work that the Democratic Coalition does in the interest of transparency, and it receives no funding from a political party.
Now that Democrats have taken back the House, more investigations can be completed, and the work being done by private organizations like Dworkin's can be acted on in a public and transparent way.
Featured image via screen capture