A dedicated Trump supporter from Houston, Texas was briefly arrested on Thursday in front of a migrant community center in El Paso, where he was just kind of hanging out, armed with a gun and a knife. Twenty-one-year-old Thomas Bartram, seen here standing next to his truck with a giant Rambo-style banner of Donald Trump and flashing the "white power" hand signal, was released because Texas is, of course, an open-carry state and he didn't actually murder any of the people he was threatening with his presence.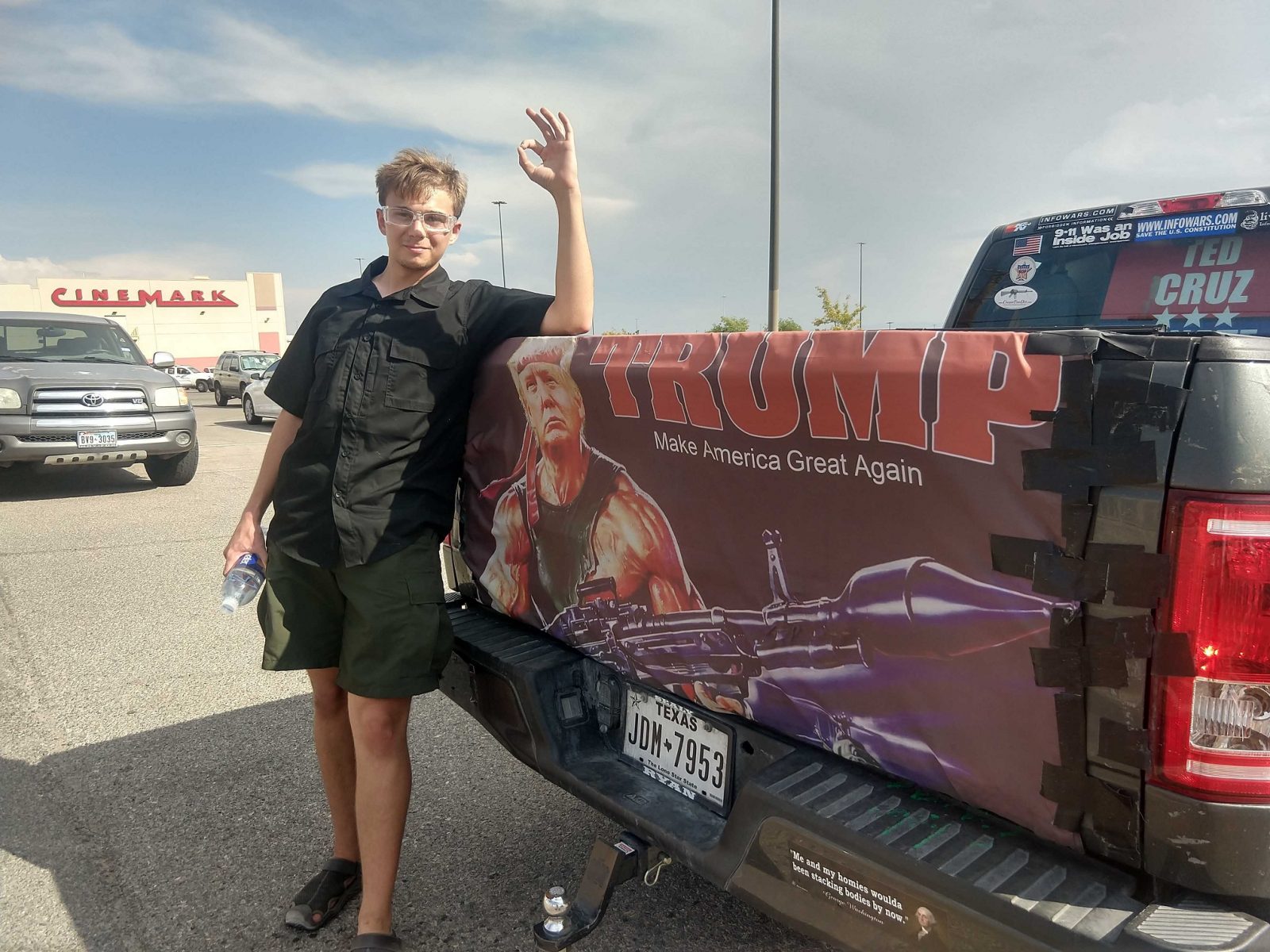 Bartram is seen in this image without his weapon because the photo was captured at the site of the Wednesday memorial for the 22 people who were killed in the El Paso shooting, and Thomas, who describes himself as an "open carry kind of guy" told the Washington Examiner that "[it's] a funeral so it didn't seem like the right thing to do [to open carry his guns]."
Gee, we never could have guessed that he was an "open carry kind of guy" from the stickers on his truck.
Let's see, there's InfoWars, the right-wing nutjob conspiracy website run by noted asshole Alex Jones.
There's his Cheaper Than Dirt (dot com) sticker, a website where you can get truckloads of discount ammo and learn how to build your own AR-15:

There's his Self Defense Fund sticker, an organization (he's presumably a member of) that acts as an insurance agency for people who feel highly likely to need to "defend themselves" with deadly force: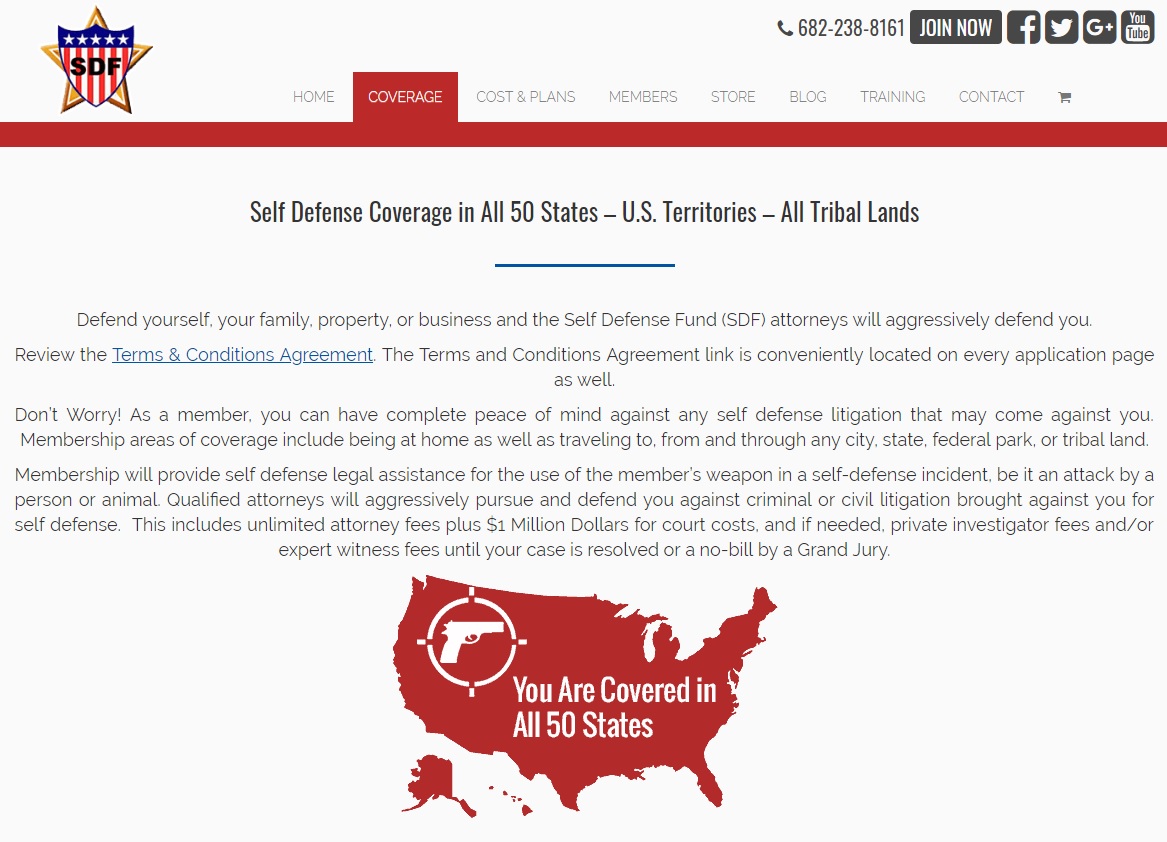 Then, of course, there's the Ted Cruz sign in his back window. Ted is, impossibly, even more owned and operated by the NRA than most Republicans, even at one point posting a video of himself to social media in which he uses the hot — because it was recently fired — barrel of a semiautomatic rifle to cook strips of bacon.
When he was detained outside Casa Carmelita immigrant center — 750 miles from where he lives — Bartram was wearing latex gloves and police found a loaded pistol, ammo, and a bag of white powder all on his person. Police inexplicably said they did not have probable cause to search his truck.
— Jascz (@jascz) August 8, 2019
— Jascz (@jascz) August 8, 2019
But Trump's not to blame for any of the white supremacy that leads to these tragedies, right?
Featured image via screen capture
Like what you see here? Join the discussion on Facebook over at Americans For Sanity!