Colorado has been one of about a dozen competitive swing states in presidential elections for as long as anyone can remember. But if the popular sentiment in the Centennial State is any indicator, it may not be much longer.
It's not just that voters there legalized marijuana, or that the Governor and many of the Congress members from Colorado are Democrats — it's that, like much of America, the state is struggling with Trump fatigue.
A perfect example of that is a billboard that just went up in Grand Junction, a city on the Colorado River just east of Utah.
Situated along Highway 6 in the county seat of about 60,000 people is a giant sign that at first glance appears to be an advertisement for the GOP. That is, until you look closer and see that the "O" in the acronym for the Republican Party is stylized as a hammer and sickle, the classic symbol of communism most closely associated with the former Soviet Union, now the Russian Federation.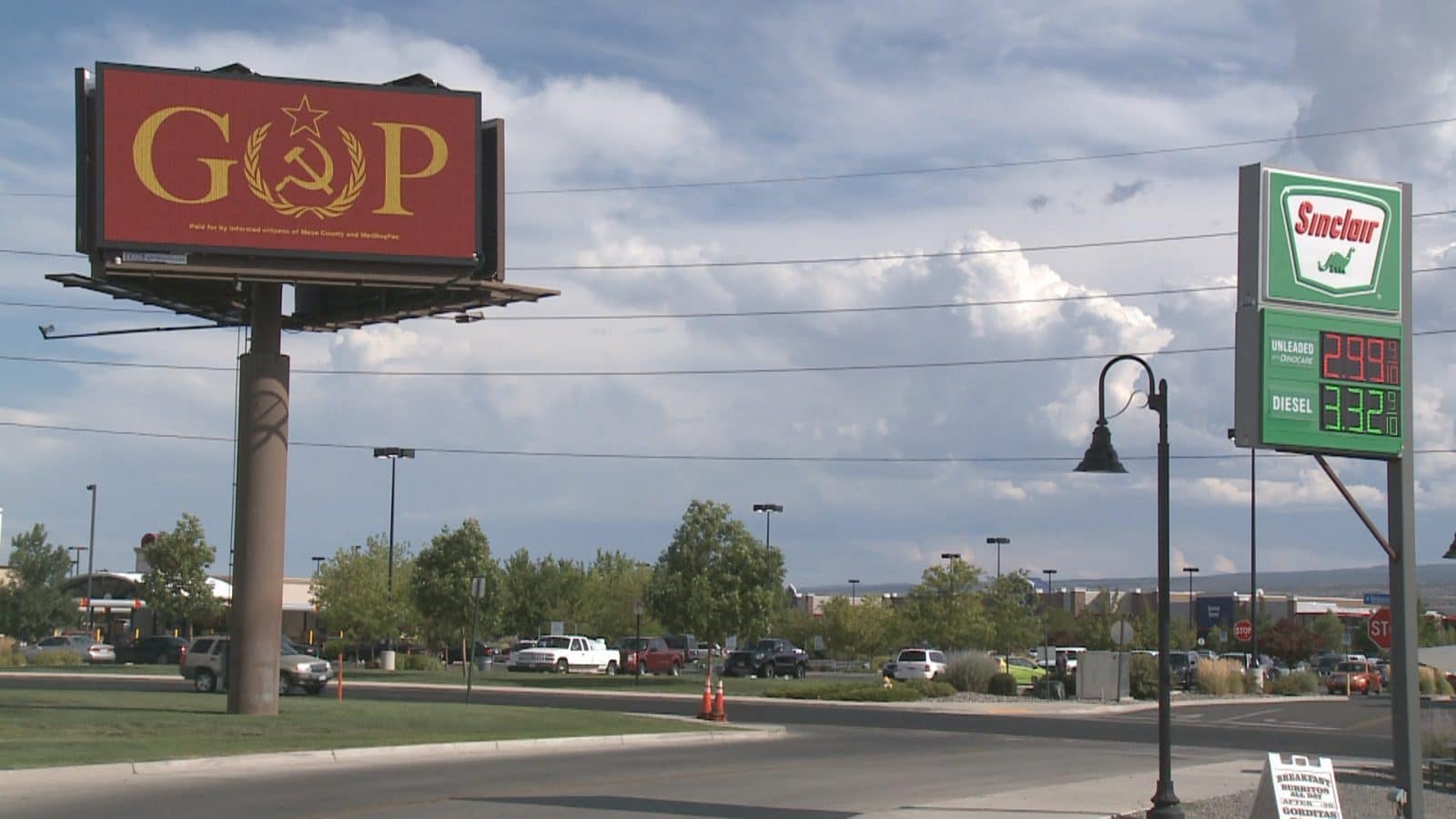 Anne Landman, the woman who funded the billboard, told KJCT8 that the purpose of the sign was to show that:
The Republican party is now the party of Putin and Russia, and siding with them against the U.S. Drawing attention to this disastrous summit in Helsinki between Trump and Putin and how outraged we all were."
Of course, Landman isn't the only one mixing symbols for the GOP. It's been a popular meme on social media as well, despite the fact that Russia is not a communist country and hasn't been for nearly 30 years. And while many would argue that it's dangerous to conflate communism with Republicans — communists and socialists actually helped build America, while Republicans know only how to profit from it — it certainly can't be denied that the billboard sends a pretty powerful message: That America sees the GOP's loyalties now, and they're not here in the United States.
Featured image via screen capture