By all accounts, the testimony of Dr. Christine Blasey Ford today has been an unmitigated disaster for Republicans and for Donald Trump's Supreme Court nominee Brett Kavanaugh. Republicans on the Senate Judiciary Committee, in a cowardly act that will certainly be aired in video footage for decades in civics classes across America, refused to face Dr. Ford herself, instead yielding 100 percent of their questioning time to a hired woman prosecutor, who attempted to grill Dr. Ford as though she was on trial.
Reports even surfaced that the President himself, having been watching the hearing aboard Air Force One, considered Dr. Ford to be a credible witness and was reportedly furious at his staff for not having warned him that this process would go as unreservedly badly as it has gone today.
But nothing could have prepared the GOP Senators in the room for just how devastating her testimony would be.
The White House reporter for the Washington Post, Seung Min Kim, captured an indelible image of those Senators that will resonate with the American public in a way that testimony and punditry never could: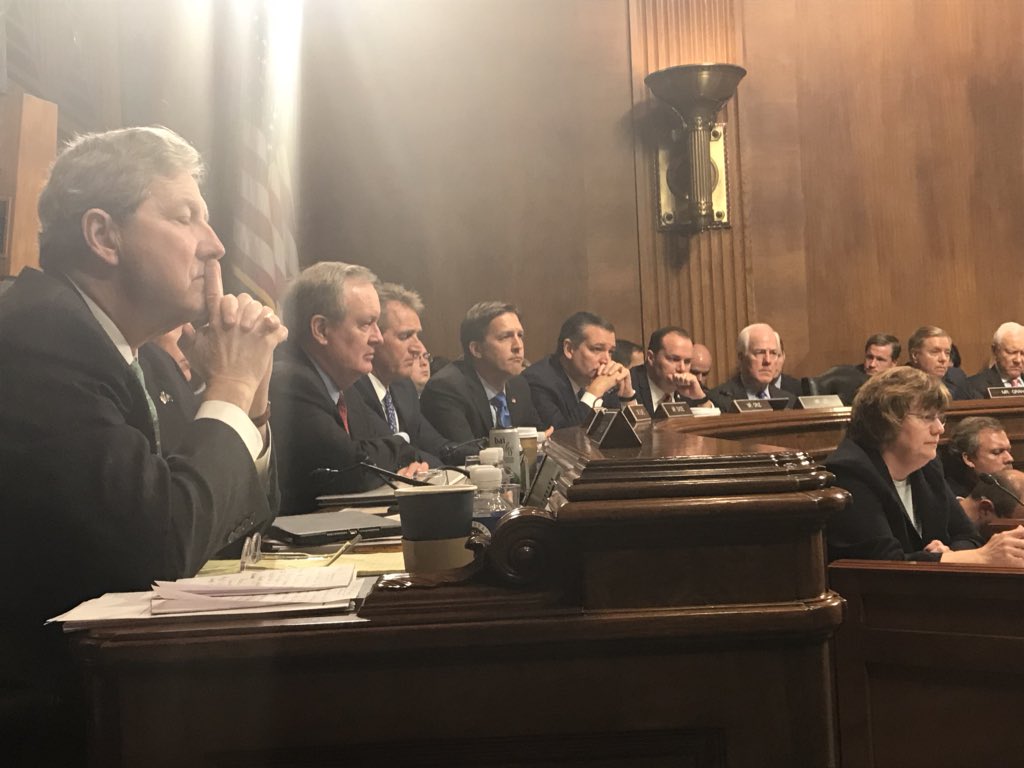 Even the hired prosecutor in the room looks pained as they listen to Dr. Ford's testimony.
And what does Christine Blasey Ford herself see from her seat there in the room?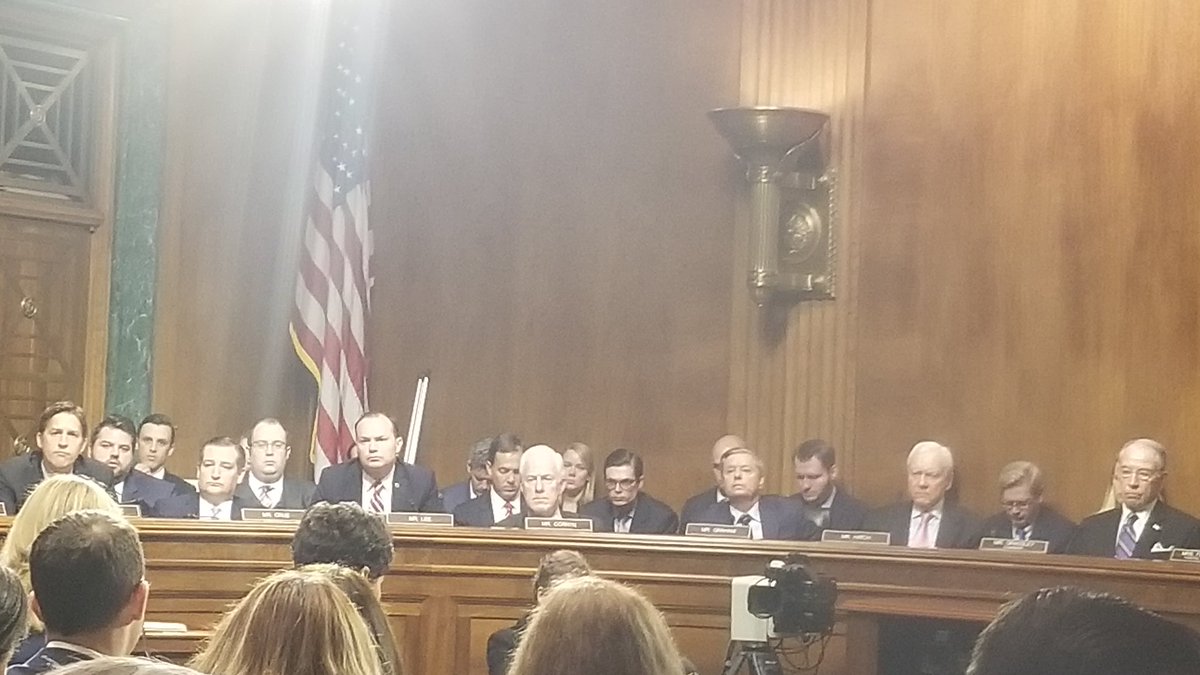 A room full of hostile men, and on the horizon, she can look forward only to the angry, forceful testimony of Brett Kavanaugh himself — the man who attacked her.
Featured image via screen capture