It's already begun. First, we reported to you that a Republican Congressman was blaming the Muslims who were executed in New Zealand for their own deaths. Then we told you about how Donald Trump wasted zero time before delivering another speech during his veto signing that sounded exactly like what was in the NZ shooter's manifesto — only directed at those who cross our Southern border.
Now with sorrow, I bring you news of his supporters beginning their harassment of nonwhites immediately following the tragedy of the last few days.
In Cleveland, Ohio, mourners were gathered at a planned memorial for the slain Muslims overseas at a gathering organized by community and religious groups being held at City Hall, when a Trump fanatic did his best to disrupt — and we mean really disrupt — the solemn event.
Perhaps in an effort to remind the mourners that America is only for white people in the minds of Trump and his base, one of his die-hard supporters drove by the gathering in an SUV festooned with Trump stickers, pulling a parade float proclaiming "BUILD THE WALL" and other Trump-centric messages: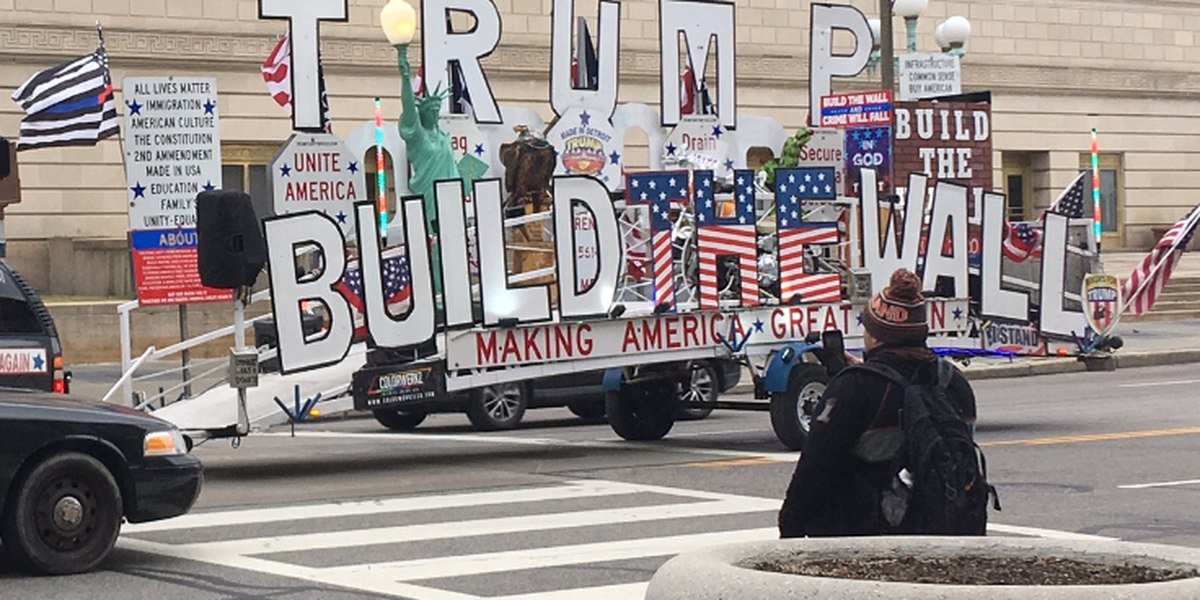 When the driver, Robert Cortis — whose Facebook page shows that he has taken his "Unity Bridge" float on tour and that he's already comparing the mass shooter to Democrats — couldn't get the attention of the Mayor and other speakers at the event with the float and the loud, blaring music blasting from inside it, he stopped, turned, and made another pass, this time trumpeting "God Bless America" from the speakers on the platform.
This is no one-off supporter, either. This is a man whose activities have the express blessing of the Trump clan — the cover photo on Cortis' Facebook page depicts him posing on this very float with Donald Trump Jr.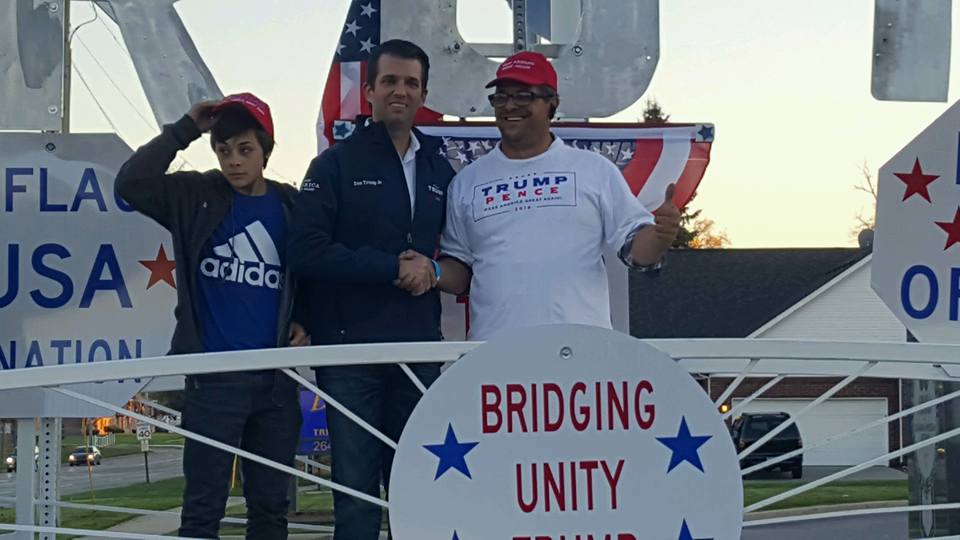 Just when you thought Trump and his base couldn't get any more sickening, we're forced to witness them going even lower.
Featured image via screen capture