There has really never been any doubt about the GOP's stance toward women, and their behavior during the rushed confirmation of accused rapist Brett Kavanaugh to the Supreme Court has done that perception no favors. In fact, the figurehead of the Republican Party, Donald Trump — the banner under which conservatives now march — has seemed to set the tone, with his casual misogyny, admitted sexual assaults, and numerous allegations of inappropriate sexual conduct.
The Republican rank and file voters never seem to suffer even a moment's pangs of conscience, either: Their unflagging support of Trump — in spite of his disgusting behavior and history of cheating, lies, and coverups — often turns to a perverse kind of righteous indignation.
That's exactly what happened on the occasion of one of Trump's most inglorious moments in his long history of awkward and inappropriate exchanges with women.
When the groper in chief went to visit France to meet with French President Emmanuel Macron, he pulled the ultimate faux pas: He acted just like he was hitting on Macron's wife. The French Première Dame, Brigitte, accompanied her husband to the meeting, as Melania did with Trump. And she is undoubtedly a beautiful woman — who is married.
That may not be new territory for Trump — and it certainly isn't for any woman, as any woman will tell you — but it surely was for Mr. Macron, who was left stammering as Trump complimented Mrs. Macron's figure in front of everyone, telling her, "You're in such good shape." Turning to Macron himself, Trump said:
She's in such good physical shape. Beautiful."
But it was such a ridiculous turn of events, almost no one knew what to say.
Fortunately, the socially-conscious athletic company Reebok knew exactly what to say:
The tweet contained a flowchart that was absolutely perfect for the situation. Here it is slightly bigger so you can read the entire thing: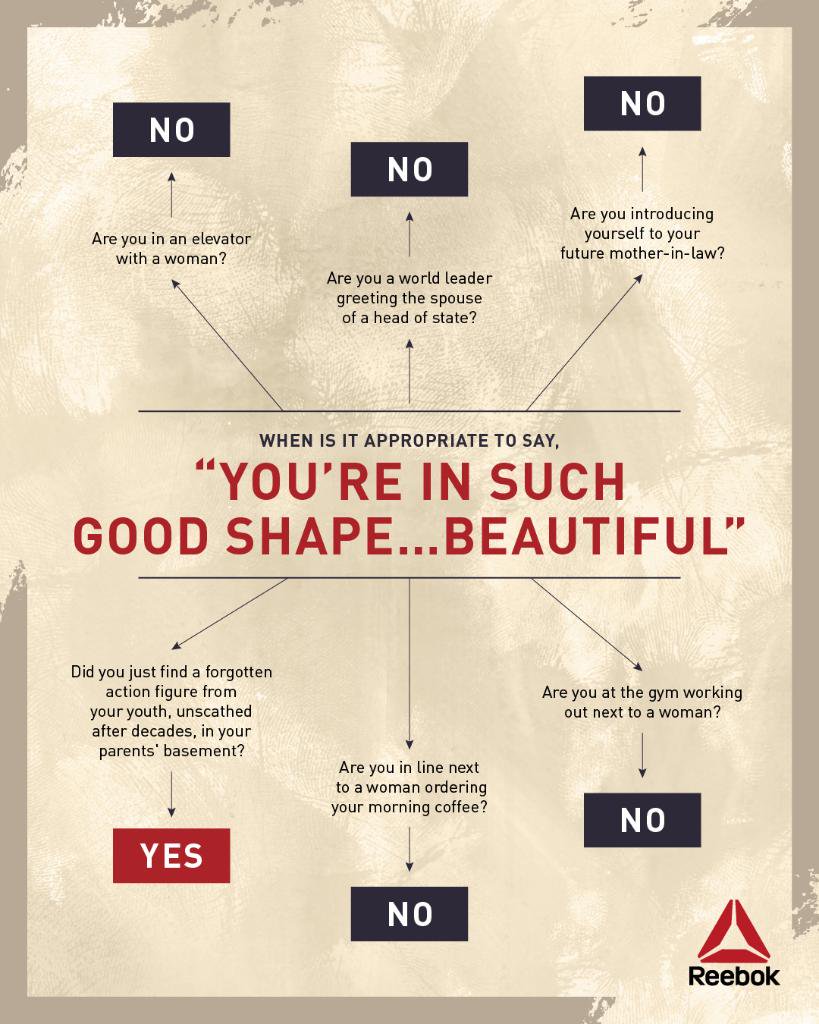 Honestly, we could just end this right there, because that tweet is poignant and hilarious and says everything that needs to be said. But conservatives, unfortunately, were not quite done, and like their many boycott attempts that always end up making them look like idiots, they couldn't help themselves here either: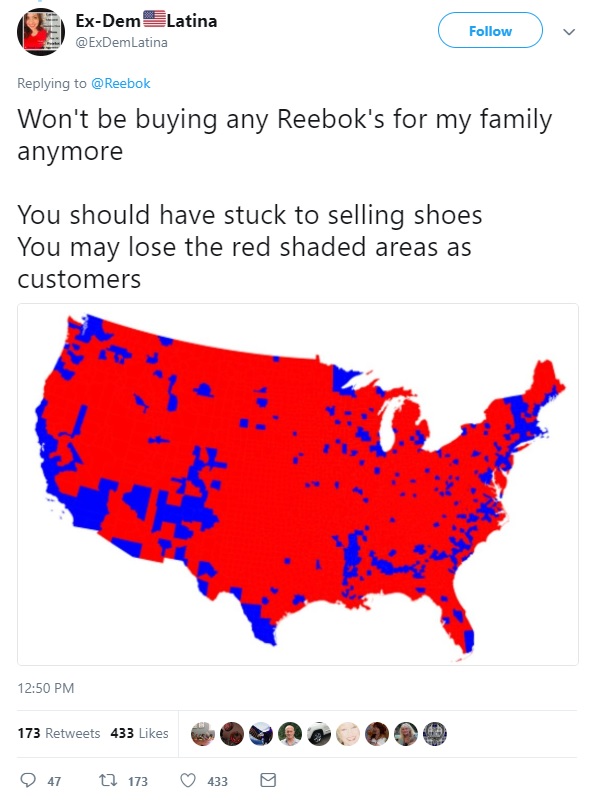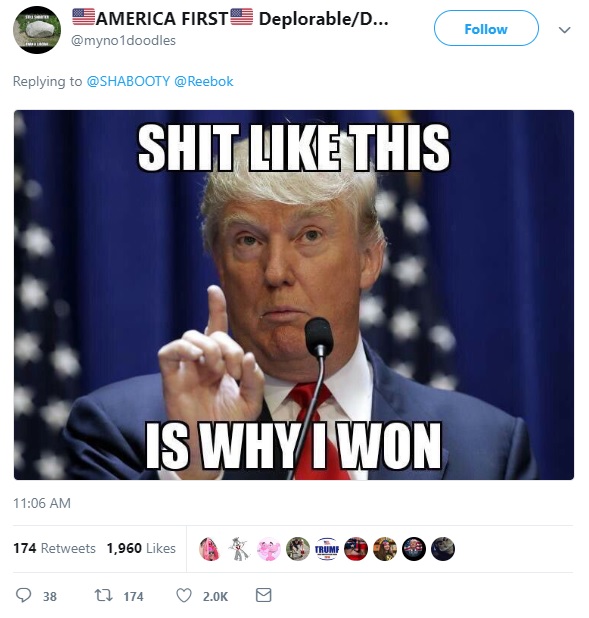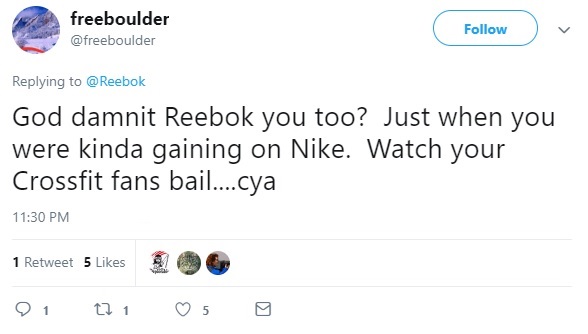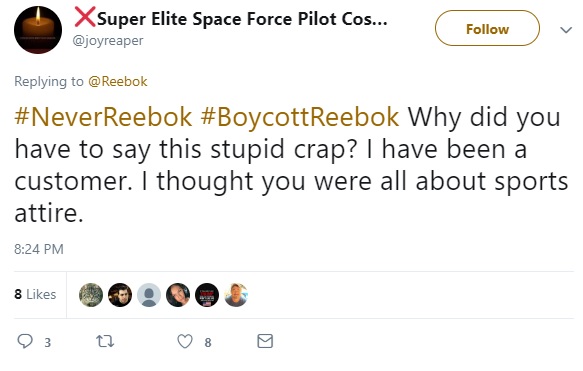 The poor Republicans will be walking around naked soon. And given the average age of Republican voters at this point, that could result in a lot of indignant drooping.
Featured image via screen capture