It was done in order to honor the suffragettes, and the women of the Democratic Party did the same thing last year: Wearing all white to the State of the Union address in solidarity with the women who came before them, paving the way for their success. It's a powerful and moving image, tailor-made for both the era of social media and what is turning out to be an age that sees far more women rise to power than ever before in our nation's history.
House Democratic women dressed in white for the #SOTU walk up the spiral staircase in the HVC —> pic.twitter.com/LMxC4CGJ83

— Frank Thorp V (@frankthorp) February 5, 2019
In fact, during his speech, Trump mentioned the record number of women currently serving in Congress, and although that number is almost entirely attributable to progressives, he's not wrong: It is right and good to have more women in Congress and in positions of power in general.
Perhaps, then, that could explain his "forgotten" daughter's decision to wear all white to her father's speech last night.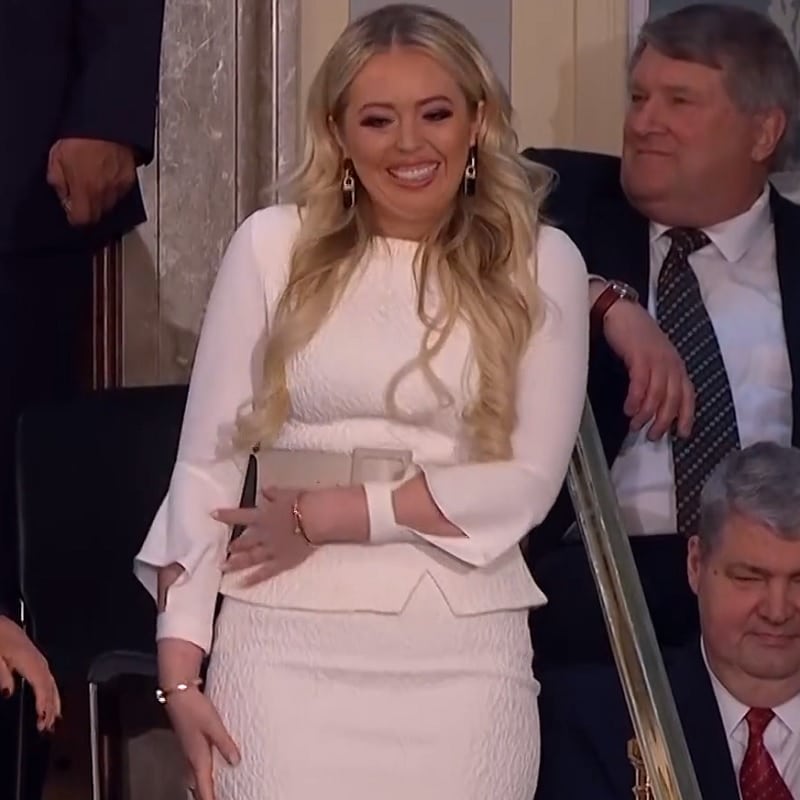 She's young, she's coming into her own — as a law student, she surely knows the history of the suffragettes… Maybe she wanted to show solidarity not just with the Amazons and the Valkyries and the collective Joans of Arc throughout history, but in fact with the Democratic women who swept into office last November in absolutely incredible numbers.
Of course, it could also be that she just didn't have to buy the dress — it sure looks like her sister Ivanka gave it to her. Here's older sis wearing it last October next to dad while he gives a speech on human trafficking: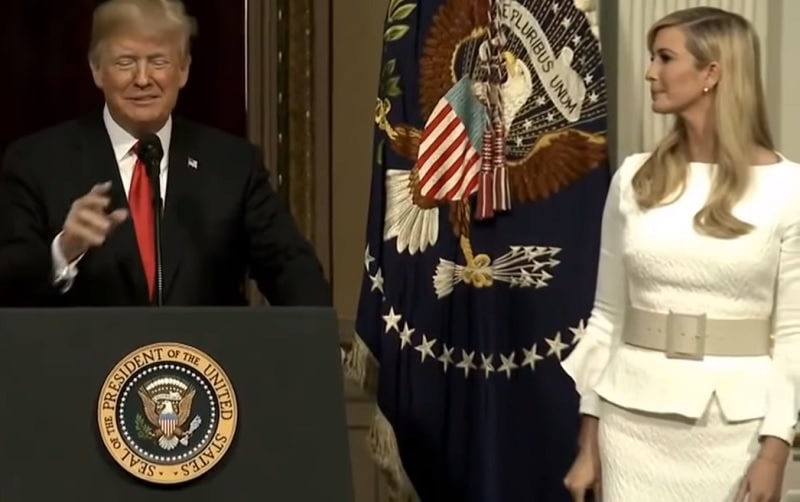 Either way, it was certainly a throwback to Tiffany's stepmother, First Lady Melania Trump, who wore all white last year to her husband's State of the Union address — when Democratic women did the same thing as they did this year.
Regardless, it sure looks like the women in Trump's life can't help but send a subtle — or glaring white — message to the President.
Featured image via screen capture