In a surprise to absolutely no one, longtime Trump friend Roger Stone, who is headed to prison anyway, made things just a little worse for himself on Sunday when he once again violated the gag order imposed on him by Judge Amy Berman Jackson using his social media account on Instagram.
In a post made shortly after Judge Berman Jackson ordered Stone's legal team to explain why she had not been informed about the impending publication of a book by Stone that would violate the gag order she imposed, Stone appeared to be claiming that he has been "framed" by special counsel Robert Mueller — a serious allegation itself that could run afoul of libel laws, should Mueller choose to pursue it.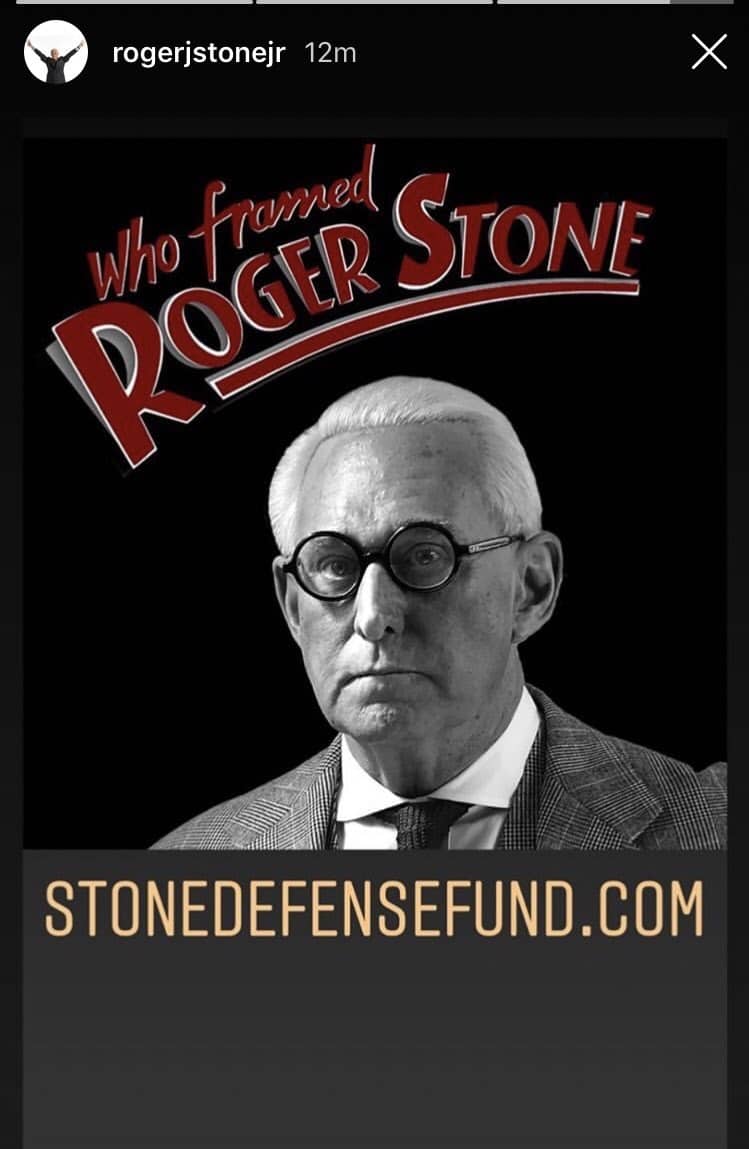 Stone took the post down after CNBC emailed his lawyers asking them about the apparent violation of the order.
Judge Berman Jackson initially imposed the gag order after he used Instagram to post an incendiary message about Jackson herself, including an image of her face next to the crosshairs of a gun sight.
Roger Stone now directly attacking the federal judge presiding over his case and posting a pic of her head beside crosshairs pic.twitter.com/ze3lnuoSOE

— Jon Swaine (@jonswaine) February 18, 2019
The order stipulated that Stone refrains from "making statements to the media or in public settings about the Special Counsel's investigation or this case or any of the participants in the investigation or the case." And in case the wording wasn't clear enough, the federal judge explicitly stated that it extended to "posts on Facebook, Twitter, Instagram or any other form of social media."
Violation of the order will result in Stone's bail being revoked, forcing him to await trial in a jail cell — a period of time that could be longer than he might think since the trial has not even been scheduled yet.
Featured image via screen capture