In Donald Trump's interview with Fox News' Ainsley Earhardt, the President took a sharp jab at his Attorney General Jeff Sessions, saying he never "took control" at the DOJ:
I put an Attorney General that never took control at the Justice Department, Jeff Sessions, never took control at the Justice Department. It's sort of an incredible thing. We have this country going so well. Mike Pompeo is doing incredibly, all of my people, they're doing incredibly. But the whole thing going on with Justice and the FBI… If you took a poll in the FBI, I guarantee you one thing: I'd do very well."
Watch the clip here:
That rebuke certainly did not sit well with Sessions, who fired back on his Twitter account this morning with a rebuke of his own:
Statement from the Attorney General pic.twitter.com/eMF0CPXLZZ

— Sarah Isgur Flores (@SarahFloresDOJ) August 23, 2018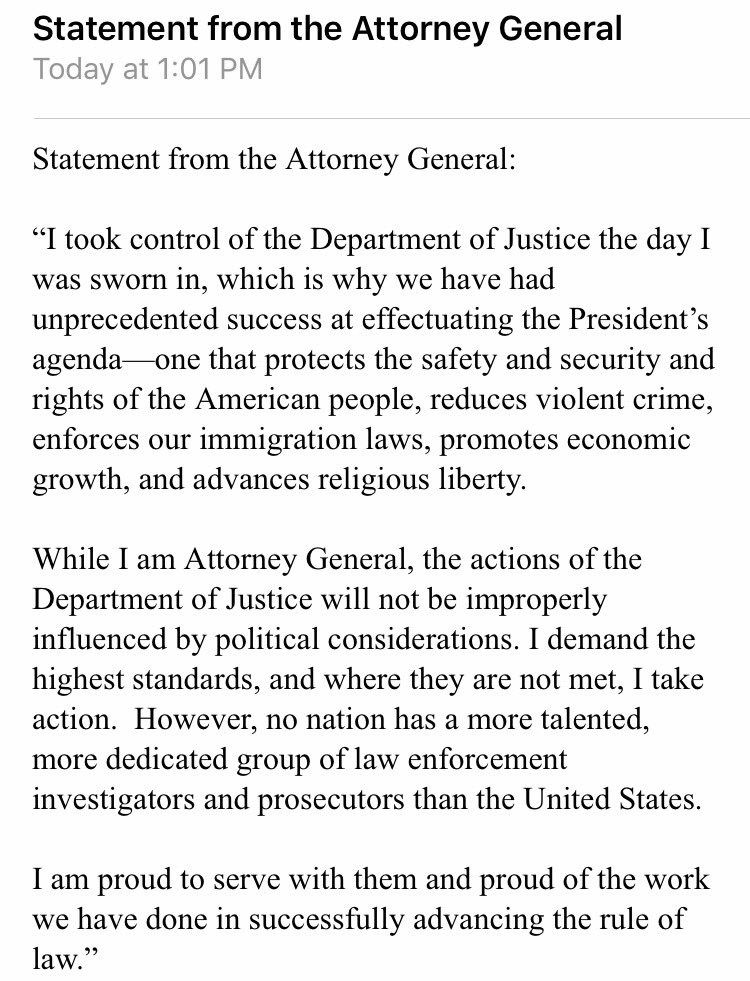 If Trump ever wanted cooperation from Sessions, he'll certainly never get it now.
Featured image via screen capture