At this point, I'm pretty sure that Donald Trump is confused about the meanings of a few words. It is with relative frequency that he says things, whether in speeches or just on social media, that from context seem to mean the opposite of the words he's actually saying. Likely, that's a product of the constant denial of facts — climate change, the rise of white nationalism, systemic police brutality toward people of color — that Trump and the GOP engage in every day.
But what happens when a man forgets what "respect" is? Come to think of it, Donald Trump may never have known what respect was at all. During the campaign, he famously said, "Nobody has more respect for women than I do." Of course, it meant almost nothing, having been said after the Access Hollywood tapes of him bragging about sexually assaulting women came out. Trump said he "loves and respects" all of the furloughed workers from the government who were out of jobs during the longest government shutdown in our nation's history. But that didn't make him call off the shutdown, and people lost their life savings.
And a complete lack of understanding of what respect means is the only explanation I can come up with for what Trump wrote in the guestbook at Yad Vashem, Israel's official Holocaust Museum. It should take any person time and courage to even visit those halls, and the solemnity and respect they should leave with ought to be commensurate with the gravity of the horrors being remembered there.
So of course, when Trump visited, he signed the guestbook like a 13-year-old girl with a friend's yearbook.
Contrast this, former President Barack Obama's guestbook entry when he visited Yad Vashem…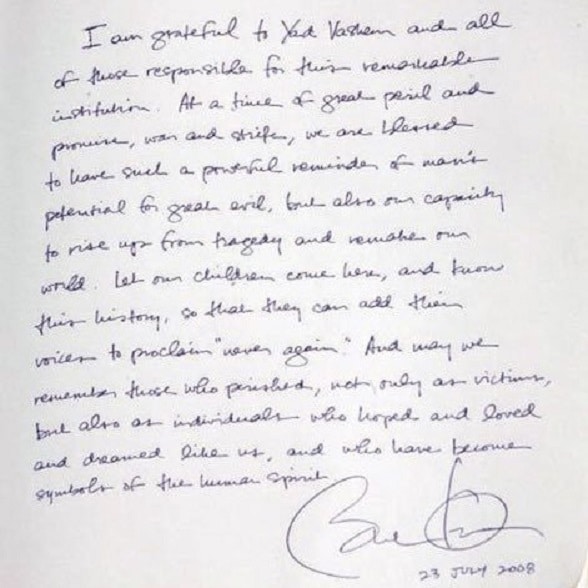 "We are blessed to have such a powerful reminder of man's potential for great evil, but also our capacity to rise up from tragedy and remake our world."
…with this entry from Donald Trump: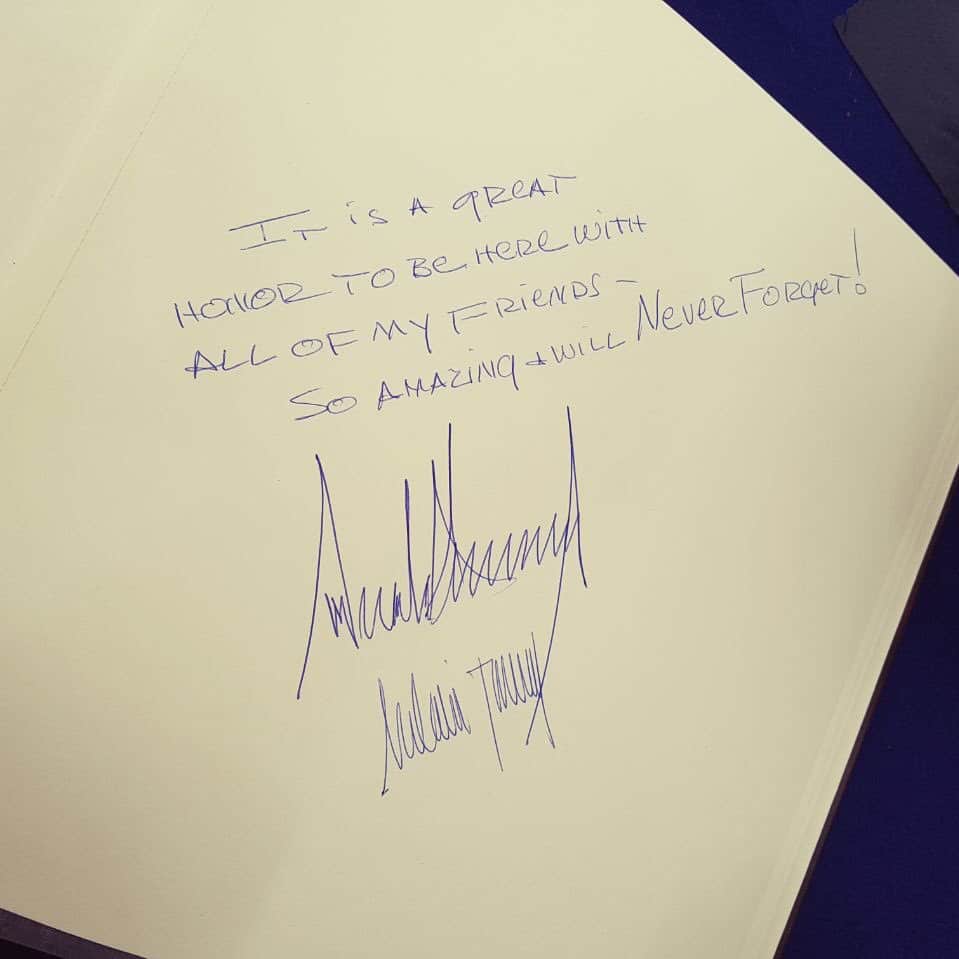 He might as well have scribbled "Have a great summer, never change!"
How many more examples will we need to see from this man that he truly doesn't know how to operate like a normal human, that he barely even speaks our language? Back when it happened, Twitter users were dumbfounded — and expressed their disgust. We could include a million replies, but this one sums it up best:
He is a shameful, insulting disgrace

— Marshall 🇬🇧🇺🇸 (@MarshallSbar) May 23, 2017
Featured image via screen capture
Like what you see here? Join the discussion on Facebook over at Americans For Sanity!