In an early release back in March, Democrats on the House Judiciary Committee, led by Chairman Jerry Nadler, set out a list of people from whom the committee is demanding documents for the Russia probe that looks to be culminating in an obstruction of justice case against Donald Trump.
That investigation is now underway.
The list includes many names that are to be expected — Paul Manafort, Roger Stone, Cambridge Analytica, and the like — but also includes quite a few names of people who probably wish they could fade from the Trump years into the dustbin of history. It also contains names of some who are openly hostile to any kind of investigation and have openly laughed in the face of previous inquiries.
NBC News' Geoff Bennett tweeted the list, which I have enlarged for ease of reading:
BREAKING: @HouseJudiciary has sent document requests to the following people and entities related to its investigation into the alleged obstruction of justice, public corruption, and abuses of power by President Trump, his associates, and members of his administration. pic.twitter.com/iizBIqTNwf

— Geoff Bennett (@GeoffRBennett) March 4, 2019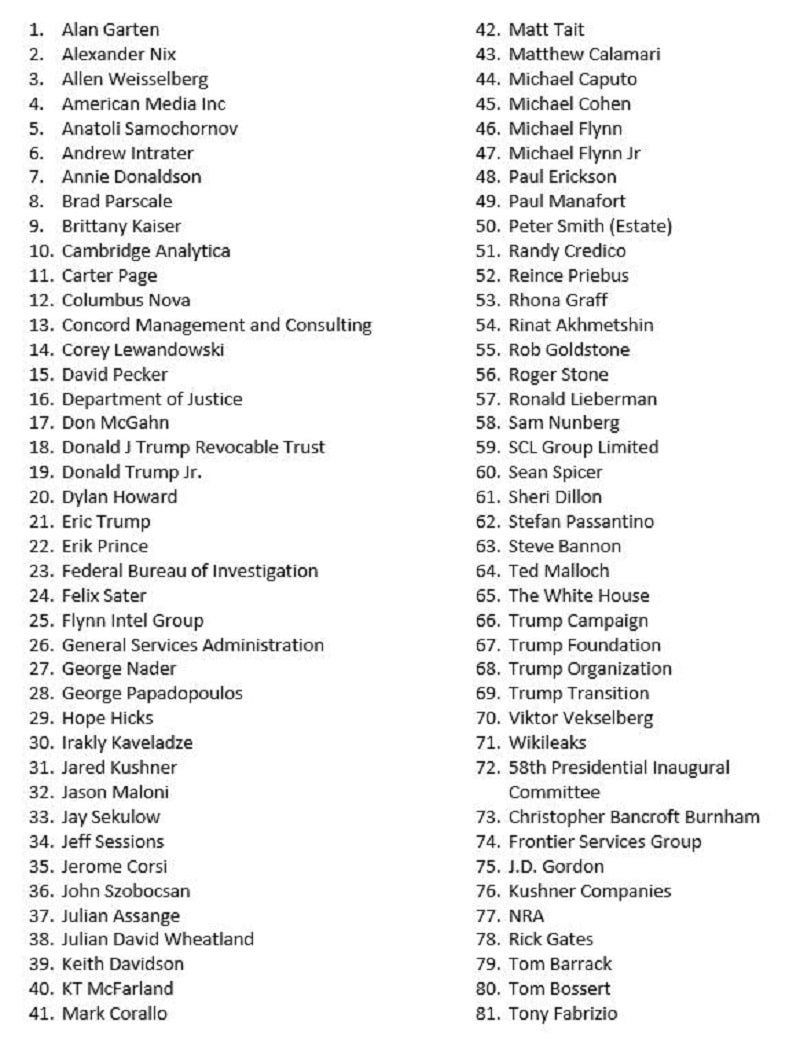 It's unclear what the Judiciary Dems could want from former press secretary Sean Spicer or advisor Hope Hicks that they wouldn't also possibly want from Sarah Huckabee Sanders or Kellyanne Conway, but it could simply be that they're attempting not to interfere in current staffers' priorities and jobs.
But there are also former lawyers for the President (numbers 17, 33, 45), the mercenary brother of Betsy DeVos (number 22), and even a Russian mafia informant (number 24). That should be enough to have Trump quaking in his ill-fitting suit.
We'll update as reactions to the list become available, but for now, let's just say that the people listed here should probably buckle in for a bumpy investigation because clearly, the information the Judiciary Committee wants is wide-reaching.
Featured image via screen capture