Former Congressman Aaron Schock, who gained notoriety earlier this year when he struck a deal to avoid prosecution for a litany of misdeeds, including wire fraud, mail fraud, false statements, and illegally using campaign funds and government money for his own personal benefit, was prior to that best known as a staunch anti-LGBT lawmaker.
Although other members of Congress have been perhaps more outspoken against the LGBT community, Schock's voting record was particularly galling to those whose rights he thwarted because he has long been widely believed to be a closeted gay man himself.
That seems to have been proven true once and for all after a video and photos of him in Mexico City surfaced, depicting him enjoying himself quite a bit at a nightclub called "Boy Bar" in the Red Light district of the Mexican capital.
Schock, who was photographed the day before inside the cafe housed in the National Museum of Anthropology, was seen stuffing money into the skimpy briefs of a male "go-go" dancer at the club, according to a shocked onlooker who was capturing the footage.
The last person I would expect to see in Boy Bar is a former Republican congressman. I was taking a video of the go-go dancer on stage and all of a sudden I saw him. He looked like he was enjoying himself."
The video shows the Republican's face clearly and a slightly longer take on what was happening inside the nightclub, but really all you need to see is this still from the footage: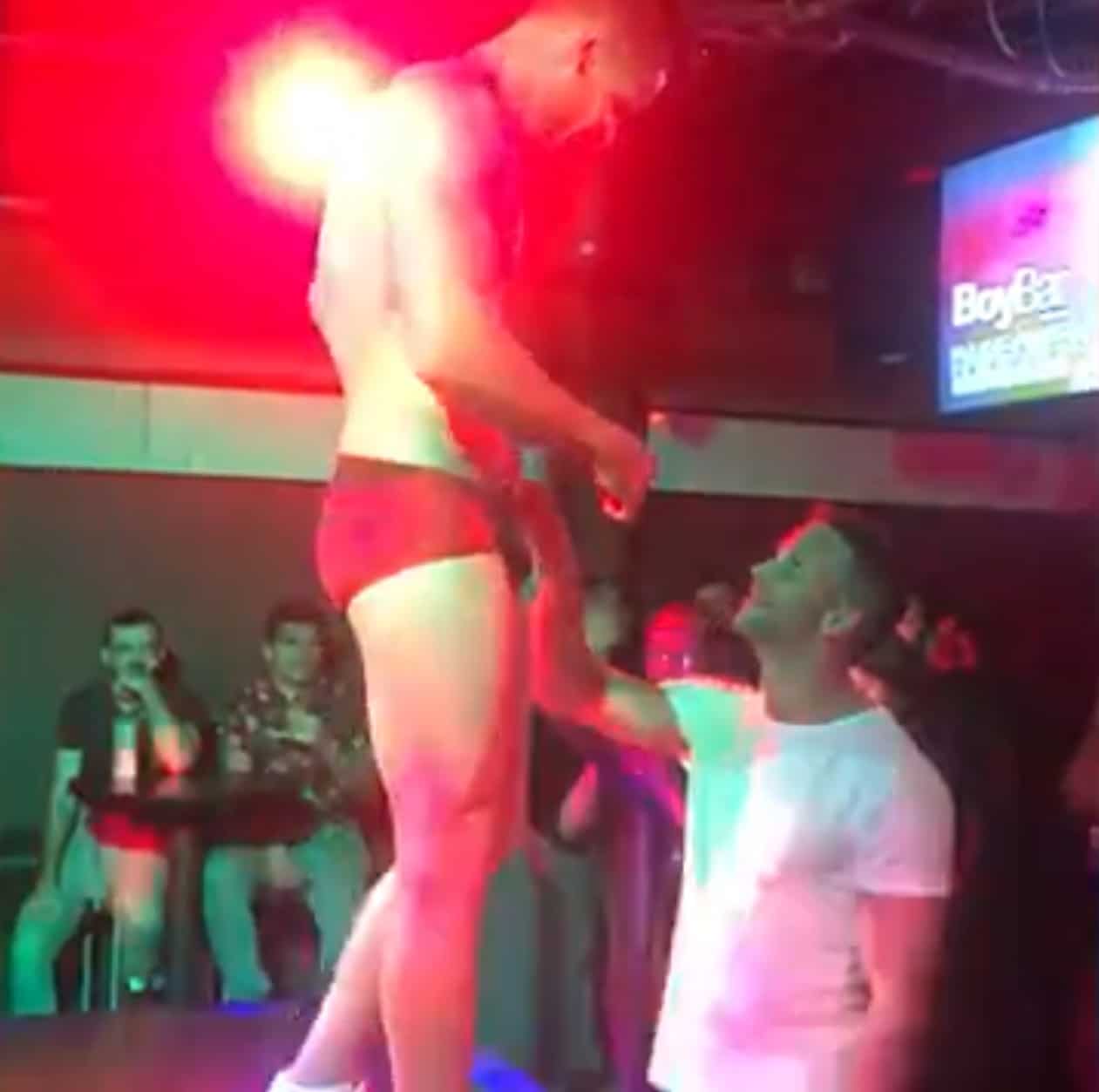 That's a big smile on his face, and that's definitely his hand inside that young man's underpants.
For some, behavior like this does not come as a surprise. It's almost old hat that the most virulently anti-gay lawmakers are secretly gay themselves, but generally we are left wondering if we're right. This scene — and those undies — leave little to the imagination.
Featured image via screen capture
Like what you see here? Join the discussion on Facebook over at Americans For Sanity!