No one can point out that President Donald Trump is lying faster than the man himself. By now, at this horrendous point in Trump's presidency, we all know that there's nothing more incriminating to Trump and his many scandals than his own Twitter feed.
Trump's tweets and other social media activity have become prime evidence against him and his administration, and he constantly makes things worse. Every time he goes nuts and has a temper tantrum on Twitter, he digs himself a deeper hole. A perfect example of this happened last year when Trump exposed himself for lying without even realizing it.
In June 2017, Trump tried to blame his predecessor, former President Barack Obama, for the whole Russia thing. Tweeting that it was Obama's fault for not stopping Russia from hacking the 2016 election, Trump said:
The Obama Administration knew far in advance of November 8th about election meddling by Russia. Did nothing about it. WHY?"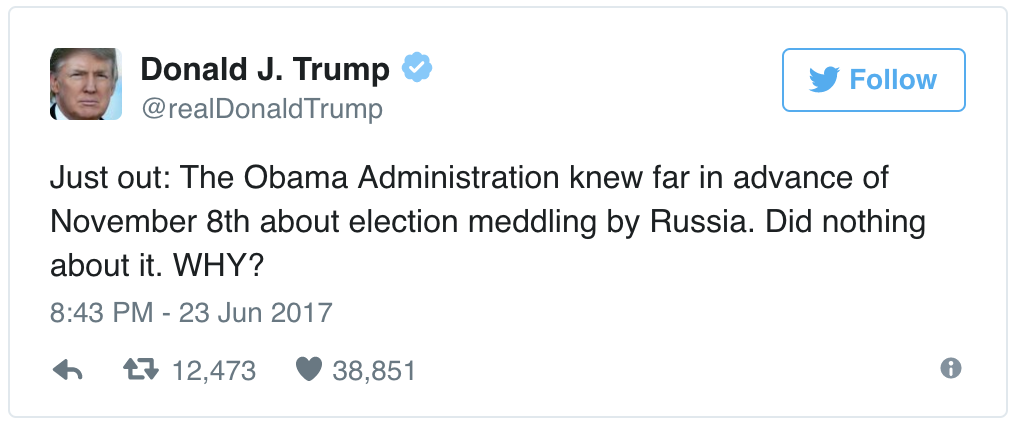 Once again, Trump is the poor helpless victim. While that's certainly annoying and infuriating, the real kicker is that this tweet came after he'd called the Russia scandal a "hoax" orchestrated by the Democrats just the day before!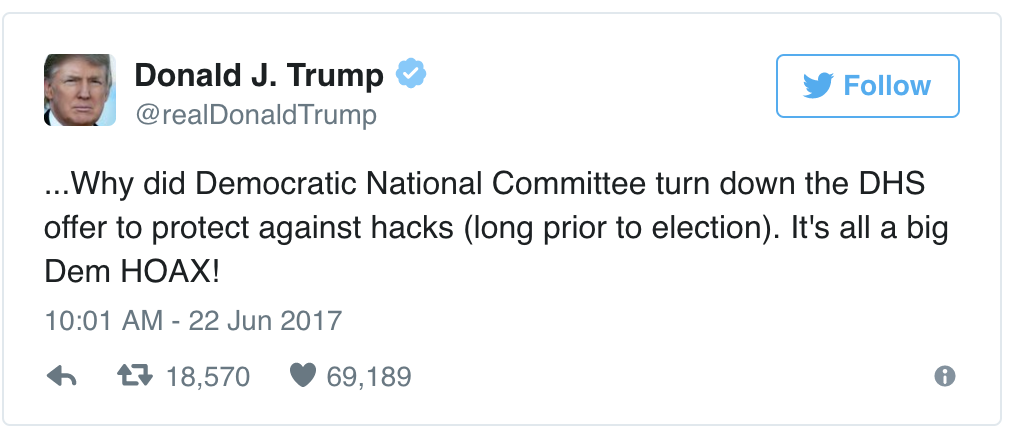 Basically, one day Trump is saying that the scandal is fake, and the next day he is telling America the scandal is real and that Obama is to blame. Make up your mind, Trump!
Trump is clearly having a breakdown over this scandal and can't even remember one lie from the next. He's never been good at keeping his stories straight, and this blast from the past is a reminder that the president is a pathological liar who is not going to get better. We all need to vote Republicans out in the midterm elections so we can get this idiot out of the White House.
Featured image via screen capture