There are two things that First Lady Melania Trump doesn't do much of on social media — one, give a genuine smile, and two, post a close-up selfie — but on New Year's Eve while away from her deranged husband Donald Trump, Melania did both and signaled that the First Lady truly is happier without The Donald.
People first noticed this big difference in Melania when she went to Africa without her husband earlier this year, where several photos were captured of the First Lady having a wonderful time and being truly happy. Last night was yet another confirmation that Trump brings her down.
In celebration of the new year, Melania posted a rare close-up photo on social media as she hosted the New Year's Eve ball at Mar-a-Lago. Melania decorated it with a 2019 social media filter, as well as the biggest smile since her husband took office.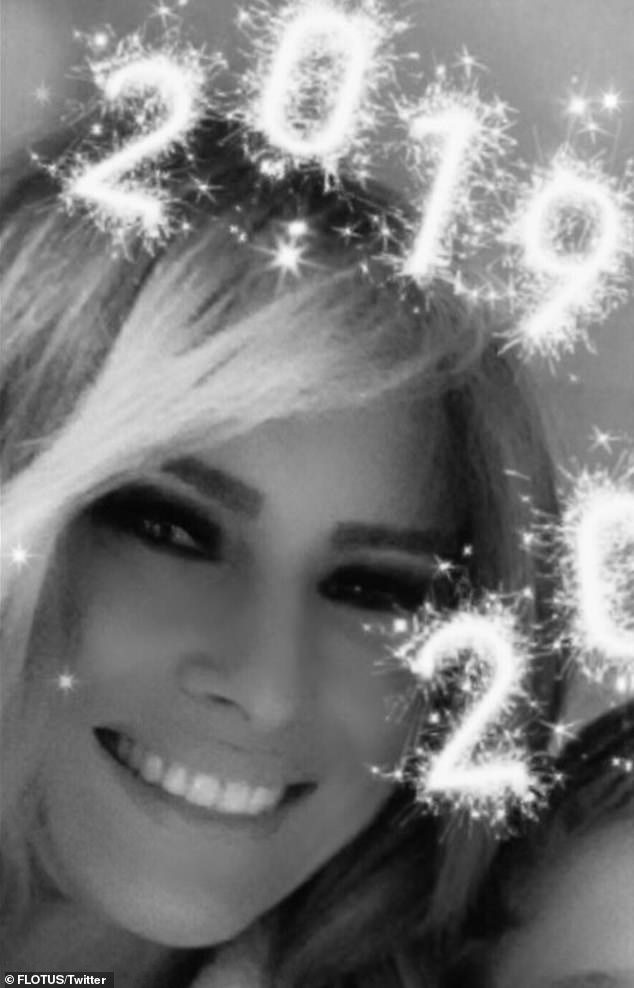 There were also several photos of the First Lady shared by other guests of the party, each of them showing Melania enjoying herself as her husband was trapped in the White House thanks to his own government shutdown.
Meanwhile, as his wife lived it up without him, Trump was whining on Twitter and posted a pathetic video clip in which he complained about having work instead of being at his Mar-a-Lago party, as he'd previously planned. In the short video, Trump whined:
While I'm at the White House working you're out there partying tonight, but I don't blame you. Enjoy yourselves, we're going to have a great year. Have a really, really happy new year."
And of course, that was followed by several insane tweets about his border wall, which was the very reason he had to stay behind to "work" (tweet) in the first place. While no one is really happy about the government shutdown, there may just be one person who is really enjoying it — Trump's wife.
Featured image via screen capture